Showboating – it's crept up on us slowly in rugby, but it's here. Tommy Bowe, Shane Williams and of course, Chris Ashton are the most noteworthy up this end of the world, but if you watch Sevens, which is all about TV and the fan experience, you'll have seen this countless times. Punching the air, swan dives, goose steps – the whole shebang. However, if you also watch rugbydump.com , you'll have seen plenty of blunders too – here's one
http://rugbydump.blogspot.com/search?q=tuqiri+butcher
When you get into space, pin your ears back (whatever the hell that means), run like the clappers (whatever that means) and put the bloody ball down (YOU KNOW WHAT THAT MEANS!!!). Well, that's not the end of it either – when you do get there and score, make sure that it if you are going to celebrate for the cameras or the fans, that you do it right!? Witness my good friend Kevin McKenzie (Starmer-Smith says you are a back row forward for Bracknell!) from Guyana at the IRB Sevens in Vegas – Kev, tone it down mate ;-) Too much going on!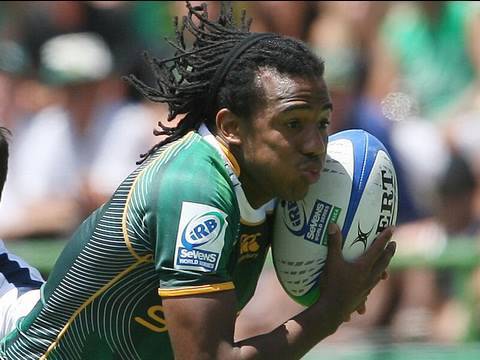 Try something like Leila Masaga's dancing feet for the Chiefs – simple and original!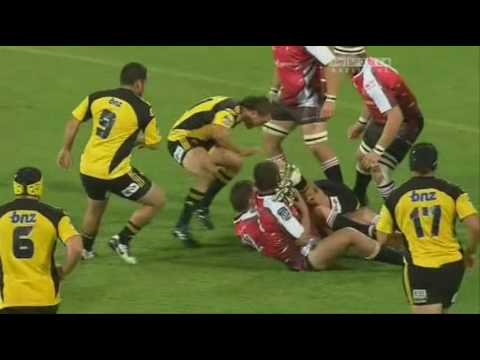 Anybody remember Cacauinbuca's dinosaur signature gesture? Best celebration I've seen in a while has to be Bournemouth Football team with the knockout punches thrown on all of his team mates – must try that one – must also remember to let the rest of the team know!
It's starting to get worse, and I'm getting older, because it starts to irritate me more. I will be writing an angry letter to someone, somewhere, sometime soon. Afraid? You should be!!! It's sad to see these things creeping into rugby; mainly since it went professional I have to say. If we are going to celebrate let's do it right… good lord save us…
As for the debate around the Ashton Splash, I for one was delighted to see one of the Italian defenders giving him stick after his first try. In my mind, celebrating like this celebrates the individual, not the team, and for me rugby is the ultimate team game. Secondly, it is disrespectful to your opponents.
On the other hand, it's difficult to argue with Ashton when he is scoring tries for fun – what do you do as the coach? Do you drop him? Do you sub him off the field? I have seen an Iranian rugby player do a triple somersault after scoring a try- he was new to the game – but how can you stamp this out when they aspire to be like Chris Ashton? The same player "simulated" an injury and the referee awarded a penalty against him! That's another day's ranting of course…
Don't get me wrong – I am a huge fan of Chris Ashton who is a phenomenal talent, who runs sublime lines at breakneck speeds – most impressive for me is how Dylan Hartley looks so fast until I notice the number on his back. Ashton is not the only one guilty of showboating either – on the same weekend, Shane Williams had to be told to ground the ball by the referee against Scotland. This is just inviting a late hit, and if I was going to penalise anyone, it would be Williams in this situation.
So what can we do? Well, if referees can penalise a player for shouting during a kick, why can't he penalise someone for showboating? The other thing that teams can do is keep the chase on until the try is scored – great to see Jamie Roberts getting taken down by Sean Lamont (who played like a man possessed by the way!) just metres from the line. The final more elaborate suggestion is for a rugby vigilante to take the law into their own hands and stop Ashton themselves! Maybe Paddy Power could sponsor someone for this? What are the odds on a streaker taking Ashton down as he goes for the line, fist in the air at the Aviva Stadium (they paid a lot of money, so let's give them their due)?
What do you think? Should we embrace showboating as part of the entertainment of rugby? Or, should we stamp it out before we end up like the NFL with high fives and dancing after every tackle, pass, etc.? Let us know what you think and why. The best answer wins a tee shirt from the fantastic new RhinoGB range!